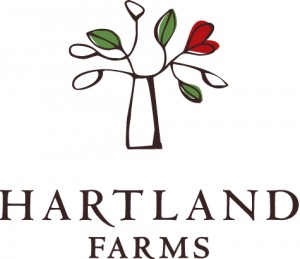 Enter a secluded valley, nestled between the awe-inspiring Witteberg and Groot Swartberg mountains. Here, in the heart of the Little Karoo, you will find the peace and serenity of Hartland Farms.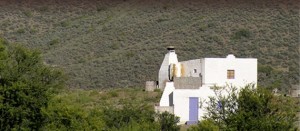 Breathe the fresh Karoo air
Bathe under the stars
Marvel at the night sky
Braai in the great outdoors
Relax in our rustic farm cottages
Swim under a waterfall
Ride a mountain bike
Experience life on a working farm or
Do nothing at all.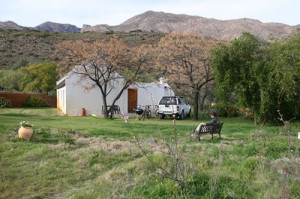 Hartland Farms is run by two friendly refugees from the city – an ex-plumber and a lawyer. Our love for nature precipitated our escape to the tranquil setting of the Little Karoo. We grow olives, lavender, herbs and organic veggies. Our farmyard is filled with free-range chickens, ducks, turkeys and rare white guinea fowl. We also have a few dairy cows, allowing us to make a bit of cheese. We aim to create produce that is as natural and sustainable as possible.
Unpack your bags and make yourself at home in one of our self-catering cottages. Beneath the magnificent Karoo sky, you can simply kick back and relax. Or if you're in the mood for something more active, there's plenty to do in the great outdoors. Browse our site where you will find all the information you need.
We look forward to welcoming you to Hartland Farms.
Your hosts
River and Beverly
Contact: (023) 581-5252, or use the contact form below to email us: