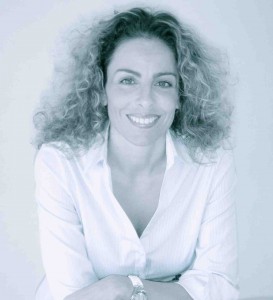 Change is inevitable. It's how we deal with it that either creates stress and conflict or new opportunities and structures.
Professional Coaching helps you get less of the former, and more of the latter.
– Maya Rabbat
Maya is an International Business Coach based in Cape Town, working on projects locally and in the Indian Ocean islands.
She coaches successful individuals and organizations in English and French. Her passion in the positive growth and development of the human being in business encouraged her to specialize in coaching.
Certified Practitioner Coach at The Integral Coaching Center in Cape Town, her coaching is founded on the Integral approach that looks at the individual within their environment from all perspectives.  Being a member of Comensa, Maya's coaching fall under the Comensa Code of ethics.
Her coaching intervention is as a thinking partner, creating a safe environment for the client and encouraging transparency and growth. The results of her coaching with individuals translated in clarity, better choices, effective decisions, personal empowerment, relationships improvement and increased productivity.
Maya's past experiences shaped her identity, her weaknesses, and her strengths. All her experiences led her to the coach she is today. She is passionate about people and about life.
She is authentic, have empathy and is connected to every human being through her openness and her genuine curisoity to life.
Maya is perfect in her imperfection and this is her gift to her clients.
Being coached by Maya is an open door to the world based on her life experience between the Middle East , Europe and Africa. Her continual learning and development stretches her knowledge that permeate and benefit her clients.
'Coaching helped me discover my calling and myself. Maya always met me where I was at. She had the ability to make me think for myself and helped me discover that the answers were there all the time I just needed to discover them and channel them. She has been available and always prepared to go the extra mile. Her respect for you as the client is amazing and uplifting and therefore builds your self-confidence and self-respect without consciously working at it. I have a great appreciation for Maya and her abilities to help me be me'
– Stefanie Frerk, Community Development and Upliftment Co-ordinator
'The coaching session helped bring clarity in the way forward with regards to the business. Even though I considered myself quite aware of what is hindering achieving my goals, by talking and discussing it the solutions to the problems become clearer. Maya has the ability to isolate those areas or issues that need particular focus. I experienced Maya as sensitive and compassionate but yet strong and straight forward. I believe that Maya has the ability to really connect with her client because of her own life experience in business, her inner strength, and objectivity and well developed social skills.'
– Hans Pleysier, Business Owner
Maya Rabbat
Business Coach
T: 082-4999787
E: changecoaching1@gmail.com
S: mayarabbat
www.change-coaching.org
Or, use the contact form below to contact Maya:
[contact-form-7 404 "Not Found"]