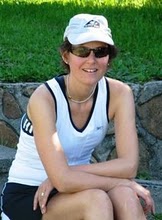 Qualification: BSc(Hons) Nutr&Diet
Registration body: ADSA, SASMA & Health Prof Council of SA (HPCSA)
Judith is a registered Dietician and has been in private practice for the last 15 years. She specialises in Complementary Medicine in both Health, Wellness and in therapeutic nutrition including Diabetes Management, Weight Management,and restrictive diets for allergies  as well as Sports Nutrition. For the past 7 years she has owned the Health Shop at the Waterfront in Cape Town_and has been performing nutritional assessments using the Live Blood Analysis for the past 5  years
A consultation with Judith would involve personalising your nutrition therapy and dietary program to suit your health profile. An hour is required for this. A blood test is usually performed as well, known as a Live Nutritional Blood analysis. This will require an additional half hour.
Phone number: (021) 421-5443
Address: Healthy Life Shop 6190 V&A Waterfront, Cape Town
Email: Please use the email form below to make contact.
[contact-form-7 404 "Not Found"]