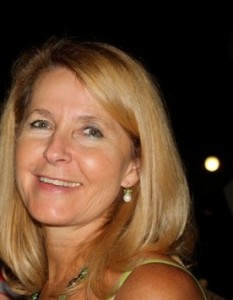 Qualifications & registrations:
South African Society of Physiotherpay(SASP) (1971); HSPCA (1971); Physiotherapy ( UCT 1971); Cranio-Sacral Therapy(2000); The Reconnection (with Eric Pearl -2007)

About Denise Read's practice:
Denise Read is an independent physiotherapist practising in Claremont, Cape Town. Having graduated from the University of Cape Town, Denise has 35 years experience in the field of physiotherapy.
Denise sees value in combining an integrative approach to healing, incorporating both allopathic medicine & complimentary medicine, seeing the client as a whole being. She is in a unique position to offer a multi-disciplinary approach, that has shown to be superior in the rehabilitation of her clients, in order that each client reaches their highest potential for their given circumstances. Denise & her associates work closely with the client, their doctor & allied health professionals to ensure this.
Denise's practice is a caring & nurturing environment. In pondering why some clients heal with greater difficulty, Denise began to explore other avenues of healing, including Reiki, Cranio-Sacral Therapy, Visceral Mobilisation, and Reconnective Healing.
Cranio-Sacral Therapy is a very gentle, soft, non invasive touch therapy, which evaluates, enhances & facilitates the release of restrictions in many parts of the body. It is good for soft tissue injuries, neck & back pain, headaches, chronic fatigue syndrome, stress release, pregnant moms with back-ache, babies with colic, temperomandibular joint pain, jaw clenching & teeth grinding.
Denise has also studied Visceral (organ) Mobilization with the Jean-Pierre Barrel Institute from Switzerland, as well as Reconnective Healing & The Reconnection with Eric Pearl from America.
She is trained in dry needling & uses it where appropriate, as well as using Kinesio-taping, which is a new method of taping, also favoured by elite sports participants. Depending on its application, the tape can also facilitate the absorption of traumatic & post operative swelling, encourage/inhibit muscle action, or protect joint function. The value of the tape is that it allows early movement & thus a quicker healing & return to normal function.
At Denise's practice there is specialised Bobath treatment for neurologically compromised clients, post operative upper & lower limb conditions, sports injuries and chest conditions. Her practice sees patients in her consulting rooms, as well as in the Claremont Surgical Clinic & Kingsbury Hospital. The practice does domiciliary visits in the local area.
Denise's practice charges fees that are in accordance with those recognized by the SASP & most medical aids.
Denise & her competent caring staff welcome you & your enquiries at her practice.
Please call
(083) 653 2196
to make an appointment in Claremont, Cape Town.
Or e-mail Denise, using the contact form below: