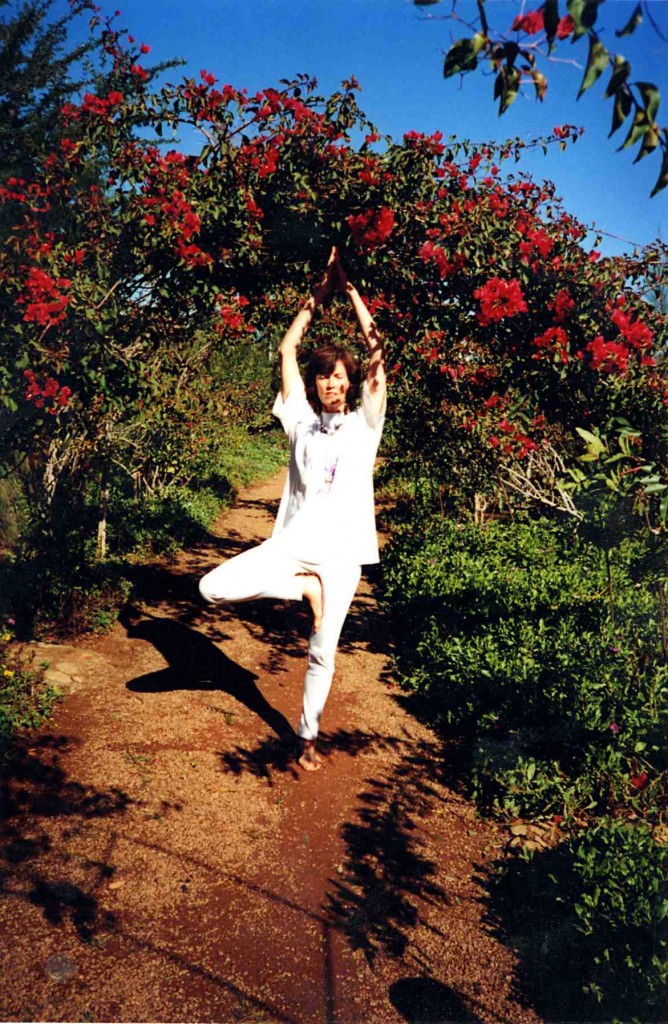 Stretch, strengthen and balance your body & mind.
Classical yoga postures and sequences with an influence from other cultures and movement styles.
The Hatha Yoga class is for mixed ability; everyone learning about and observing themselves.
Focusing on balance in a number of ways:
– standing balances and the effect the postures have on our bodies and lives in general.
– the endocrine system and hormonal balance.
enue:           Greenacres Road, Constantia
Time:  Tuesdays 9.45 – 11.00am. During school term times.
Cost:              R100 per class. Termly payment = one class free
Bring:  A yoga mat; something warm.
Interactive:  Your feedback is invaluable.
Contact:  Suzanne Leighton at HealthWise
021-794 2738, 084 293 3214,  Suzanneleighton8@gmail.com
Registered with The British Wheel of Yoga
and Allied Health Professionals Council SA.
Suzanne Leighton BSc (UCT), MSc (WITS), PMP (USA)
Complementary Therapist    (Allied Health Professions Council)
"HealthWise"
t: 021 794 2738
c: 084 293 3214
Counselling combined with massage

Special interest in mental health (depression, mania, bipolar, post-natal depression)

"Hero Book":  Art and narrative group.  U-tube info clip: http://youtu.be/Sbqm7NNl26c

Corporate team building, wellness and stress management workshops

Awareness Workshops on Mental Health at schools, community or corporate

DVD: "On the Edge – Living Well with Bipolar"
For further information and appointments please e-mail Suzanne, using the contact form below: