The Healing Power of Pure Vibration
Everything in the Universe tends toward Harmony
Everything has a natural vibration that is in harmony with the Universe.
Through stress and various other influences the human energy system can become 'out of tune'. This disharmony can manifest as dis-ease or imbalance on mental, emotional and physical levels.
Crystal bowls produce very pure sound vibrations.  These subtle yet powerful vibrations work on the subtle energy body and the chakras to clear, balance and heal. These vibrations are also able to penetrate the physical body and re-attune the organs and tissues their natural frequencies.
Sound Healing facilitates alpha and theta brainwave states that promote a deep sense of relaxation and stimulate the body's innate healing abilities.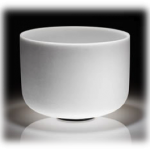 What does a Sound Session involve?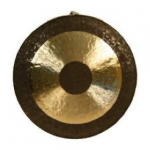 A Sacred Space is created in which you are able to enter a deep state of relaxation. It is in this space that the natural healing abilities of your body tapped into. You are immersed in harmonious sound vibrations of varying frequencies. Balance and harmony are restored.  Various instruments of different frequencies and qualities are used, depending on the requirements of the individual. This may include a variety of different bowls, a gong, wind chimes, bells and tuning forks. Every session is unique.
Deep breathing, guided visualisation and toning can be used in combination with the instruments as very effective tools for clearing, balancing, healing and release.
Group sound meditations are also available on request.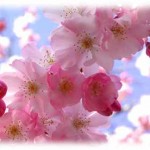 Anna Prinsloo graduated in 2002 from UCT with a BSc Honours in Physiotherapy. She has undergone post-graduate training in fascial release, dry needling, body awareness therapy and various other physiotherapy modalities. It was through physiotherapy that she was first introduced to sound waves as a healing modality with the ultrasound machine (in which electricity is used to induce a vibration in quartz crystal producing a sound wave).
She has completed the Wholism Healing Course with Margaret Holton, and is currently studying to complete a 2 year Diploma in Energy Healing.
Anna is passionate about the healing power of sound. The crystal bowls and the gong are truly gifts to be shared with those who are open to the experience.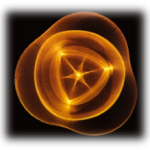 Through sound we are linked with the cosmic symphony and brought into harmony with the Music of the Spheres.
"Fare forth …. and tune the hearts of men to the divine harmony" Sufi Mystic
For appointments or enquiries:
Please contact Anna on (021) 671-8928 /(072) 380-4830 or email using the form below.