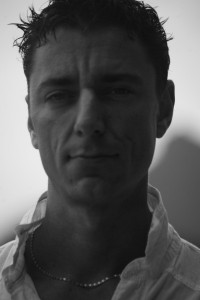 Gareth Pressley Therapeutic Massage Therapist
Gareth Pressley. was born in Cape Town and has lived on the Atlantic Seaboard most of his life. He graduated with a two year diploma course in Therapeutic Massage Therapy in 2005 at The Massage Therapy Institute (M.T.I).
He is registered with the Allied Health Professions Council of South Africa, (AHPCSA) which is a statutory health body established in terms of the Allied Health Professions Act, 63 of 1982 (The Act) in order to control all allied health professions, which includes Ayurveda, Chinese Medicine and Acupuncture, Chiropractic, Homoeopathy, Naturopathy, Osteopathy Phytotherapy, Therapeutic Aromatherapy, Therapeutic Massage Therapy, Therapeutic Reflexology and Unani-Tibb.
He completed more than 400 hours of community service including stroke victims, cancer patients, drug addicts, injured police/traffic officers, sportsmen & women and to a large extent, the elderly. Subsequently he worked for the Arrabella and Radison hotels, both are based in Cape Town.
Gareth has a problem solving approach to massage and believes the answer to solving a problem is to find its root. He will accomplish this through postural assessment, muscle testing and understanding the individual's life style and medical history. Taking all this into account he will plan the massage treatment accordingly, whether it be, Sports Massage,Therapeutic Massage,Hot Stone massage or Pregnancy massage,the above applies to all.
What would a session/treatment process involve and cost?
A treatment with Gareth is either 60min or 90min in length. He firstly captures the clients details(medical history etc) then he performs a postural exam, followed by muscle testing and possibly stretching.The treatment is then based the above findings.where possible Gareth gives advice on diet and exercise so that the client can achieve their desired goals.
Therapeutic Massage Therapy is defined as the mobilisation of soft tissue (e.g. muscle, fascia and body fluids etc.) to restore normal systemic and biomechanical / functional use. Massage can indeed assist in the treatment of most musculo-skeletal and associated problems and contributes towards improved circulatory, lymphatic and neurological functioning. Massage may be stimulating or soothing depending on the technique, depth and speed used and is both safe and effective when carried out by a trained registered therapist who, with the co-operation of the patient, promotes balance and harmony from within. Today, given the high levels of stress under which many people live, therapeutic massage is not only a most beneficial therapy, but is also the healthiest option/approach to improving your quality of life.
Therapeutic Massage is indicated as a relevant choice of health care in the following areas:
Therapeutic Massage assists in Health maintenance and/or health promotion – Promotes general tissue health and encourages lifestyle and general health awareness.

Therapeutic Massage and Stress management – Helps relieve associated muscular tension and encourages general relaxation.

Therapeutic Massage is an essential part Post-operative care – Helps reduce recovery period and speeds up elimination of anaesthetic, as well as reducing pain and stiffness associated with bed-rest.

Therapeutic Massage with regards to Emotional and/or psychological disorders- Releases endorphins that help to uplift and reduce depression.

Therapeutic Massage is indicated for Terminal illness – Helps reduce pain and discomfort associated with long term bed-rest as well as providing support and reducing the effects of emotional stress for the patient as well as the family.

Therapeutic Massage for treating Chronic pain – Helps break the "pain – spasm" cycle whilst reducing associated muscle tightness.

Therapeutic Massage with regards to Care of the disabled – Provides emotional support as well as assisting in the maintenance of general tissue health.

Therapeutic Massage is an essential part of Pre and/or post-event sports' participation – Improves performance and recovery and reduces the likelihood of serious injury.
At present offering travel massage in the city center.
Contact details
Phone number: (072) 613-0837