ITEC Reflexology teacher, ITEC Reflexology practitioner, Shiatsu practitioner (CAS),
Rebalancing Deep Tissue massage therapist (ITEC)
About Lulu
Lulu felt naturally drawn to holistic therapies from a young age. Her passion for health and balance has inspired her to explore multiple avenues, including massage, Eastern medicine and Nutrition. Lulu has been actively practicing in this field for over 10 years. She holds qualifications in Shiatsu massage, Reflexology, Deep Tissue massage, as well as a Science degree in Natural Medicine. Lulu is currently completing a degree in Traditional Chinese Medicine.
Away from her busy practice, Lulu enjoys teaching the art of Reflexology. Two years ago she founded Reflexions, a Reflexology school that teaches her unique style of Foot Reflexology.
What would a treatment entail and cost?
A treatment with Lulu would involve a thorough consultation and depending on the modality, TCM diagnostic techniques. First-time treatments require a 15-20 min consultation period.
Learn the art of Reflexology! 5 day Reflexology courses stretching over a period of 10 weeks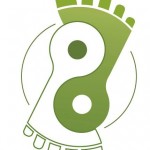 Contact details:
Telephone: (083) 393-4626

Please make use of the contact form below to contact Melody: